Style Kits for Elementor comes packed with a number of global theme style presets (Style Kits) that you can import, customise and apply on your website globally, or on any page.
In this article we will go through the process of importing Style Kits.
Style Kits are available in the Style Kits library, which is accessible from the dashboard sidebar in Style Kits → Library. 
Here you will find a list of all free and premium pre-made Style Kits that you can use as a starting point and optionally customise.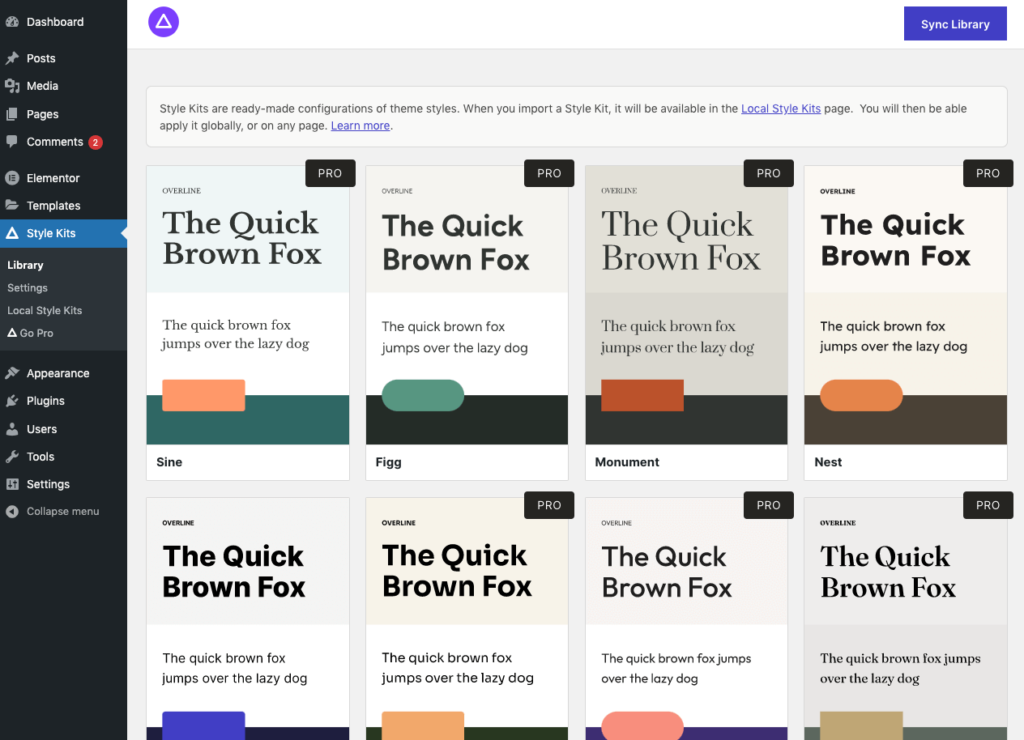 You can import any of these Style Kits into your website by clicking the Import button on hover. After import, you have the option to stay on the same page or go to the Local Style Kits page.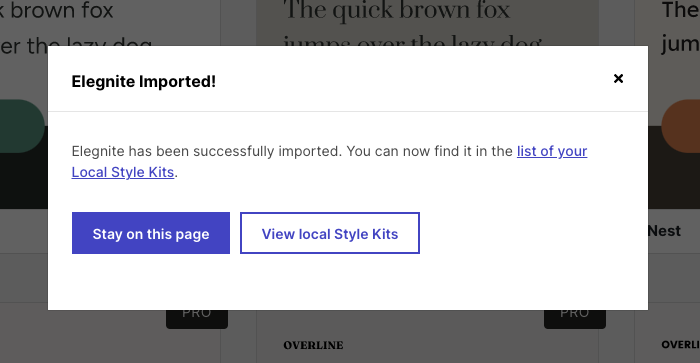 The confirmation popup after importing a Style Kit
Please note that importing any of these Style Kits will not affect your site's global styles yet, unless you define a Global Style Kit at the Local Style Kits page.