Pulse Starter Kit makes use of the following features:
Pulse also requires Elementor PRO. Make sure you have it installed and activated at your site.
Importing the Starter Kit
The Starter Kit can be imported into your website through the Style Kits Settings page. The method follows Elementor's native Import / export Site Kit process.
To keep things in a native context, you will need to download the Starter Kit ZIP file and import it as any Elementor Kit other under Elementor > Tools > Import Site Kit.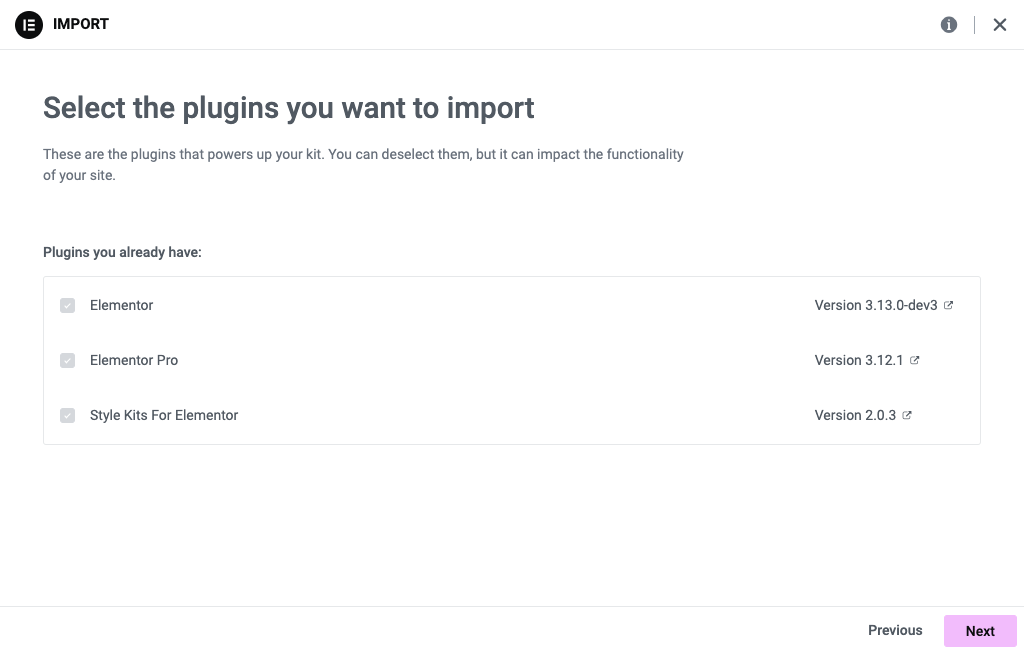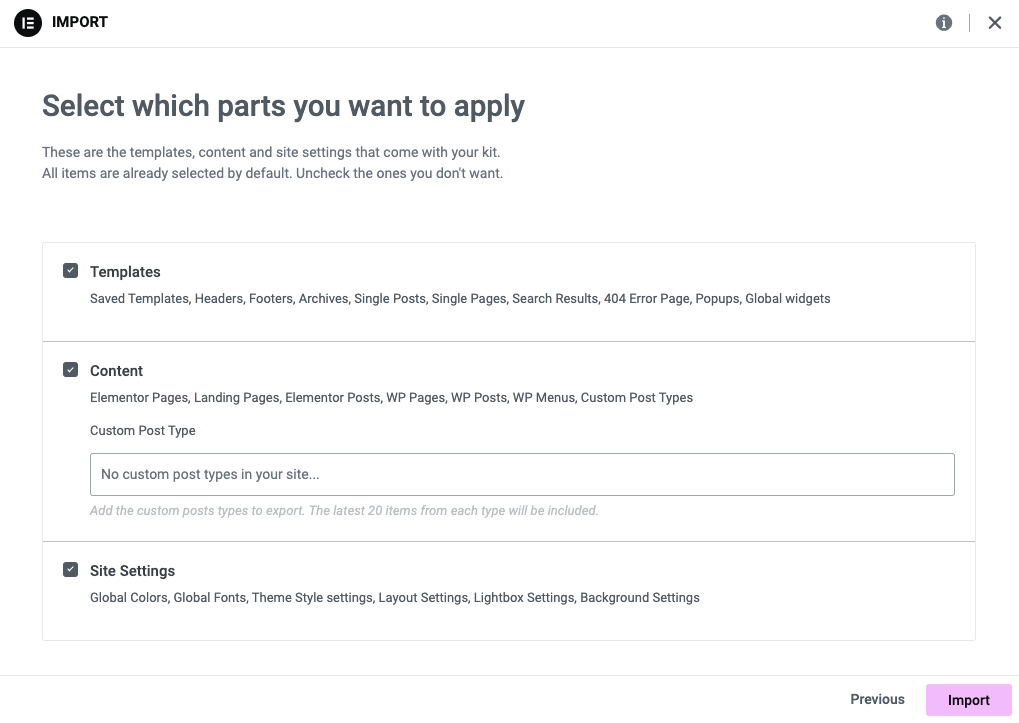 Make sure you import Site Settings, as they contain the Global Styles.
Apart from the Theme builder templates, Pulse only adds the following content in your website:
Home Static Page: Used for a basic homepage layout
Blog Static page: Used for the blog archive
A few placeholder blog posts: To help you preview the archive loops.
Design System Setup Elementor template. Included in your Elementor template library, you will find a utility template to customise your design system.
In some of the theme builder templates that make use of loop grids, you will need to re-configure which loop will be selected, as this information is not maintained by Elementor when importing Site Kits.
Pulse is based on a very minimal setup that just provides you with pre-configured Theme Builder templates so that you have a solid website structure from the start.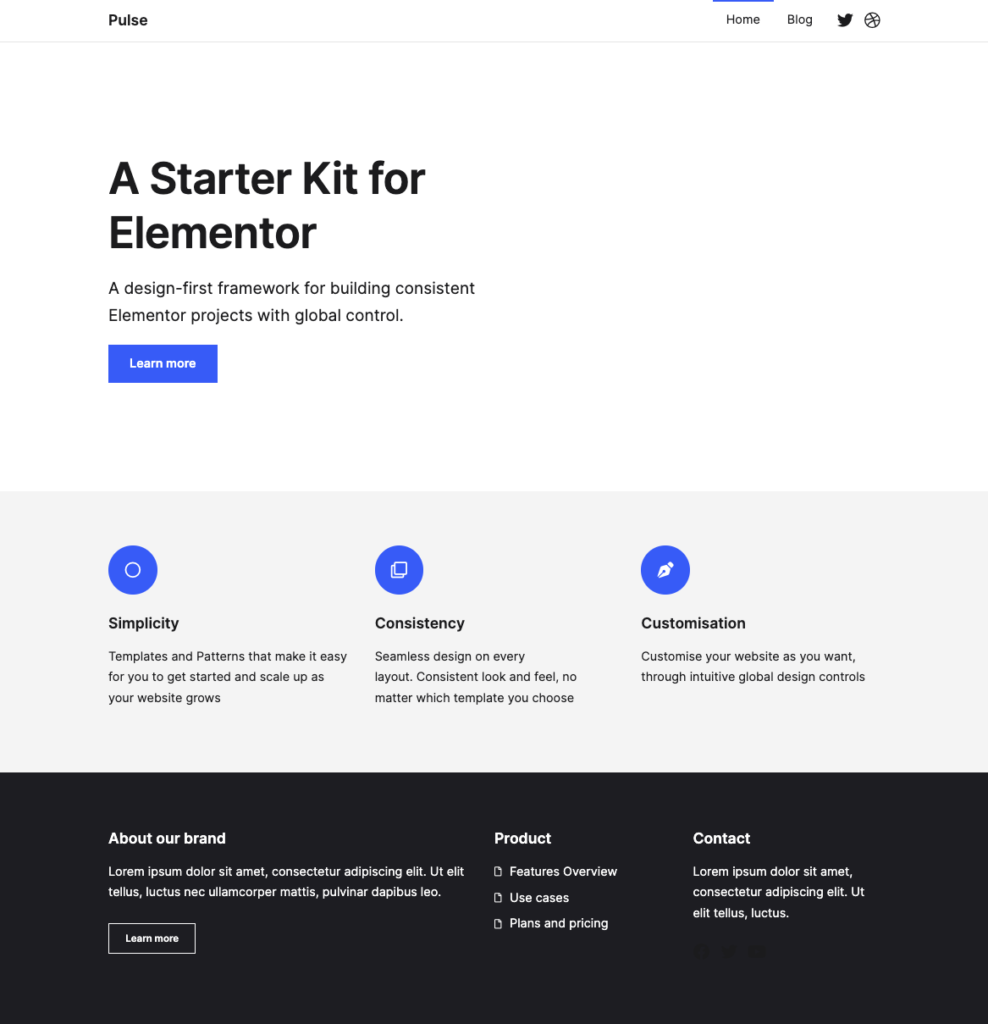 Pulse comes with variations for every theme builder part, so you you can choose the one that works best for you. Simply open the Theme builder and pick the template part you want. Set the appropriate conditions and you should be good to go.
You can use the Style Kits Pattern Library to build additional pages, templates and layouts. The imported patterns will automatically follow the styles of your site, always giving you a consistent look.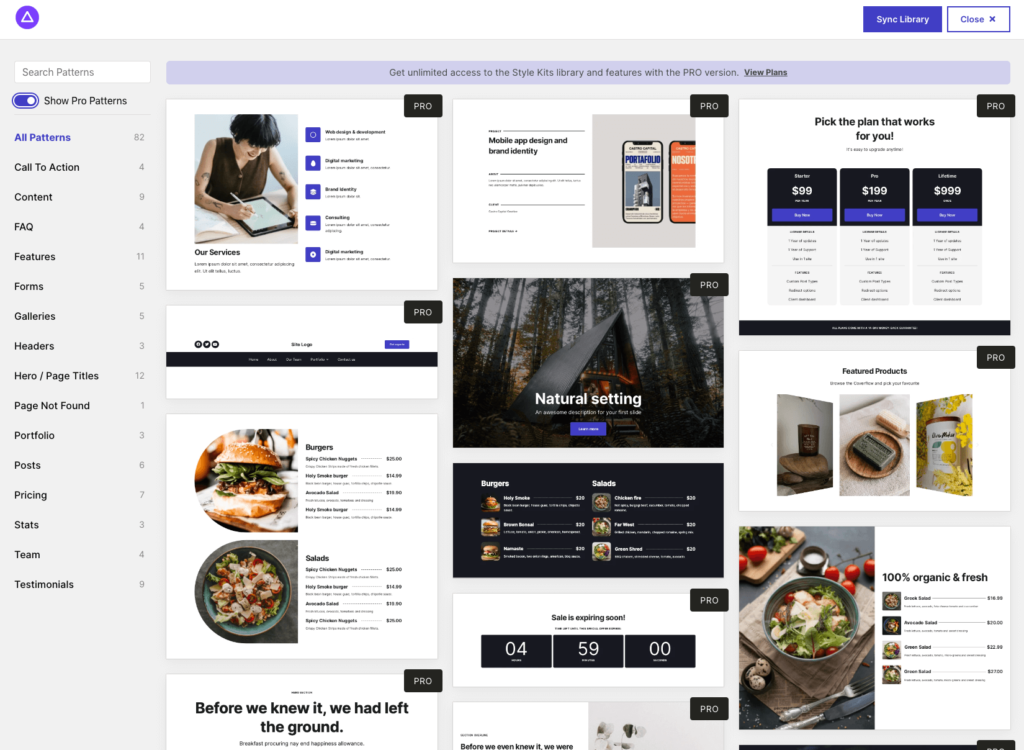 Customising Global Styles