A Style Kit is a preset of your theme's global styles.
It contains global typographic, color and theme styles, and a number of other properties that are related to your website's overall styling. 
Style Kits for Elementor allows you to import, customise or create your own presets that you can apply globally on your site, or on specific pages. 
See how you can import Style Kit presets from the Style Kits Library.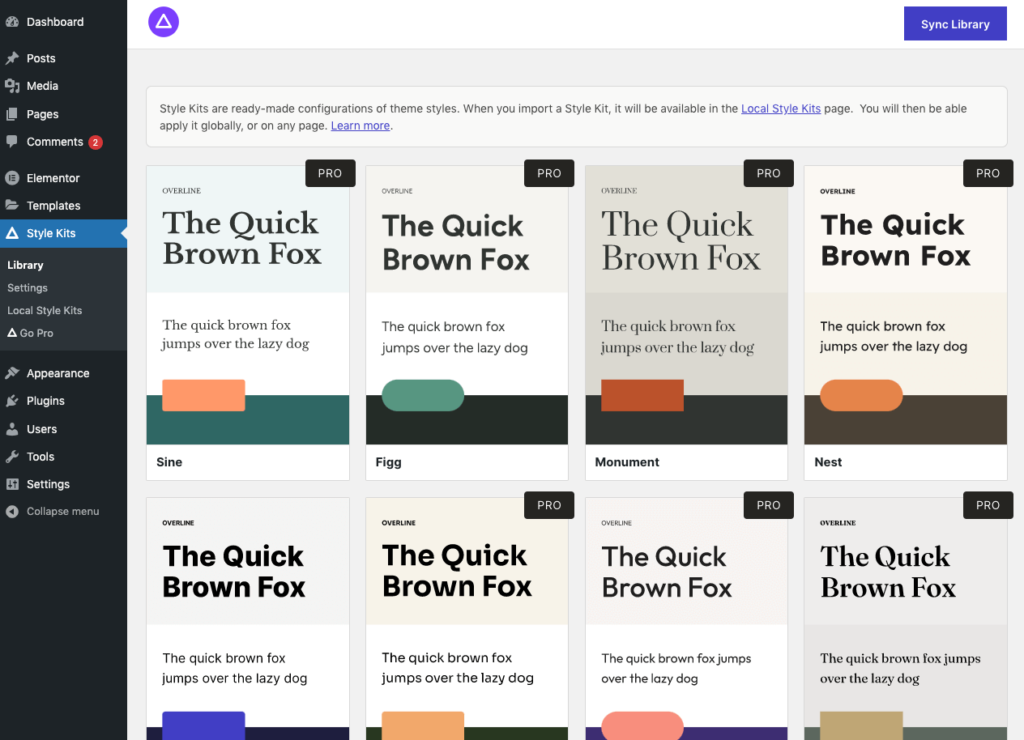 What is a Global Style Kit