Style Kits adds some handy shortcuts to the contextual right-click menu in the editor. To access this panel, all you have to do is to right-click on any element inside the editor area.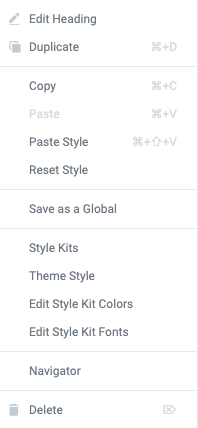 Style Kits shortcuts in the right-click menu
This will take you to the Style Kits panel, where you can optionally apply a different Style Kit on the page you are working on, and override your global Style Kit.
Clicking on Theme Style will take you to the Site Settings sidebar where you can manage the theme styles