With Style Kits Pro, you also get user role management feature with which you can conditionally hide SK features from users on the site based on their role.
Enable / disable user roles
From your Admin Dashboard go to Style Kits > Settings > User Roles page from the left menu.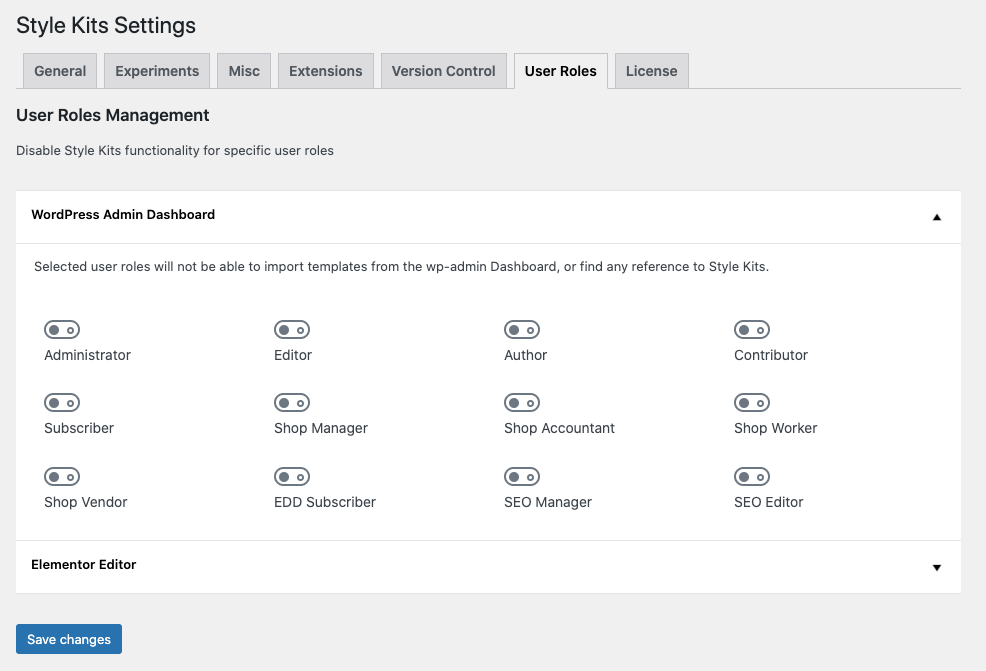 Once you're on the User Roles tab page, you can use the switch toggles to control role based feature visibility. By default all features are enabled for everyone, once you enable a switch it will disable that respective feature for the selected user role.