From now on, every new beta feature in Style Kits will be available as an experiment that you can individually enable/disable.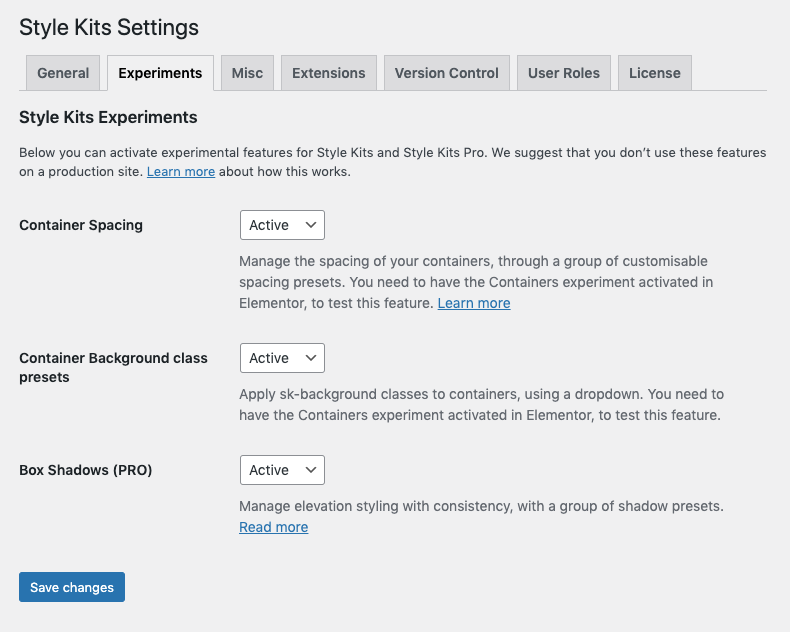 Container Spacing Experiment.
As we approach the release of core container element, we have been working on creating spacing presets so you can manage spacing with consistency. The logic is similar to the Outer Section Padding controls.
With containers, you can also rename each of the spacing presets, in order to have more meaningful labels.
Make sure that you have also activated the core Container experiment in Elementor \ Settings \ Experiments.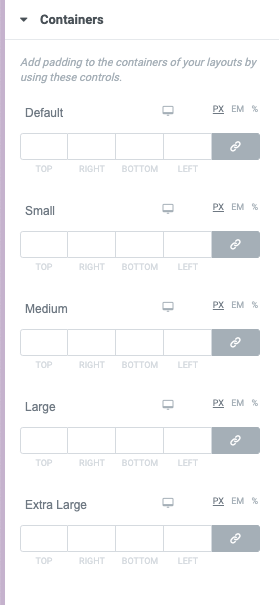 Background presets dropdown
Until now, you would apply the sk-background presets by typing them in the CSS Classes under the advanced tab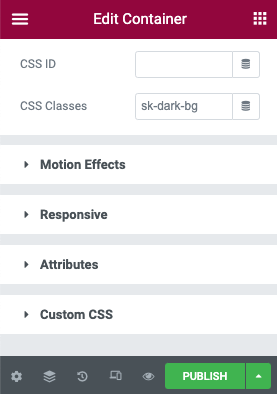 While you will still be able to do this, you can additionally use a dropdown to apply the SK background classes, without having to manually type the class.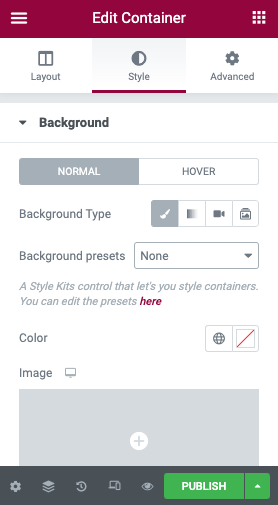 Currently in Elementor there is no way to manage shadows with consistency. We are testing out a group of shadow presets that you can apply to your elements.
Shadow presets is a PRO feature. Please update to the latest Style Kits PRO version in order to test this experiment.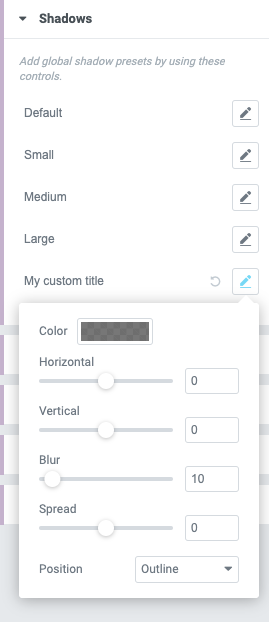 After you create your shadow presets, you can apply them to your Elements using the Box Shadow Preset dropdown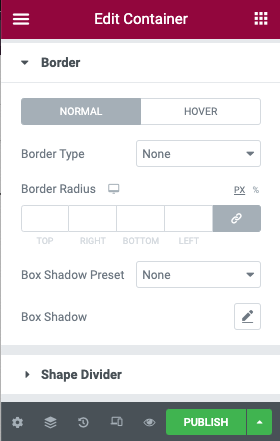 Apart from the experiments, we have fixed a bug that caused kit imports not working. We also established Compatibility with Elementor v3.6.5 and Elementor Pro v3.7.0
We look forward to your input regarding the experiments. Please send your feedback to [email protected] and let us know what you think of them or if you spot any rough edges.