You can easily generate an invoice for your Style Kits Pro order, for business purposes if you want to.
Generating the invoice from your profile

After clicking it, you will continue at a page where you can add your company details.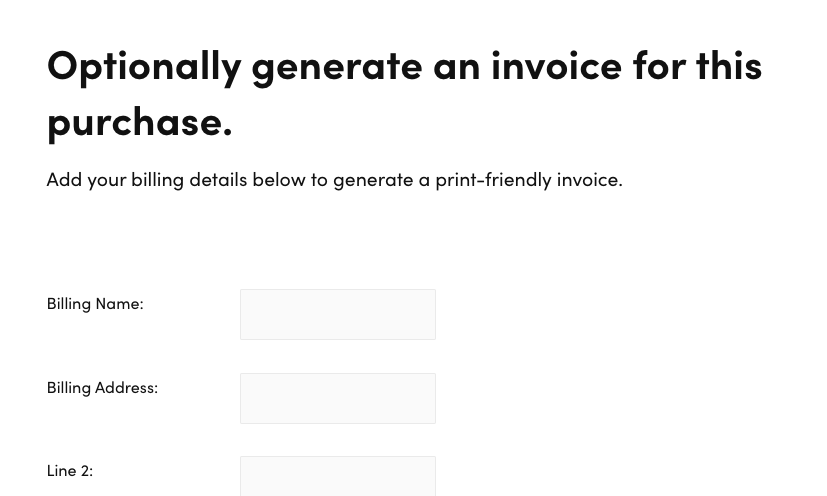 Once you set those up, click the button and you will be able to generate a pdf invoice that you can print or save to your computer.