This feature is deprecated in the latest versions of Style Kits. Please make sure that you are running on the latest plugin version in order to enjoy all the new features. Learn more about
legacy features.
When importing Templates from the Style Kits library, you have the option to select which Global Style preset (Style Kit) will be applied on the page. You can either import with the styles you are previewing the template, or import and apply the styles you are already using on your site.
Many times however, you may want to automatically  apply the Global Style Kit to all the templates that you are importing. 
This way, whatever template you import will automatically be consistent with the global styles of your site.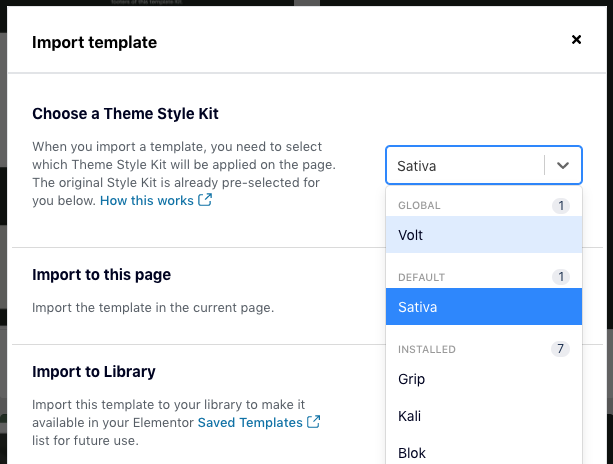 Defining the import method in settings
You can easily automate this process by going to Style Kits → Settings and check the checkbox of the Template import method.

Now every time you import a template, it will automatically follow the styles of the Global Style Kit.